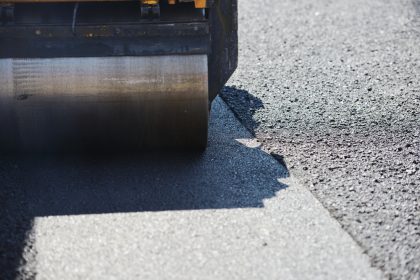 A newly-paved driveway or sidewalk doesn't just look nice, it reduces liability risks and increases property value. In fact, according to Home Light, a paved, well-maintained driveway could add $10,000 to $20,000 to the value of a property.
Determining which of the local paving contractors is best for the job can be a daunting task. Regardless of the size of your paving project, it's important that you hire the right contractor for the job. Interviewing your options can save you from future potholes and headaches. Protect your investment by keeping these 5 tips in mind when interviewing paving contractors.
1. Types of Materials
There are a variety of materials used in driveways, including concrete, asphalt, and chipseal. Each material comes with its own set of pros and cons to consider. For example, asphalt is best for high-traffic areas but comes in limited colors. Chipseal, the original paving style, can be matched to your home's style. While it's best used in low-traffic areas, chipseal is a great way to add value and style to your home, without breaking the bank.
2. Do They Offer Additional Services?
Regardless of which material you decide to use, it's important that your driveway is properly maintained. Experts recommend seal coating pavement every 2 to 3 years. This can protect your pavement from harmful UV rays, chemicals from your vehicles, and water damage. Hiring a contractor that can handle the ongoing maintenance saves you time and money.
3. Experience
When it comes to hiring a paving contractor, experience is everything. Every region has its own unique set of elements that can impact the life of your driveway. Hiring someone without experience in your area could lead to disaster later on down the road.
4. Business Licenses and Insurance
Ask to see the appropriate licenses and insurance before signing on the dotted line. Your contractor's business insurance should include general liability, workers' compensation, and business auto insurance.
5. Professional Equipment and Crew
Paving contractors should have a crew of at least 4 to 6 people and well-maintained professional equipment. Equipment that hasn't been maintained is a sign that the company cuts corners. Cutting corners leads to equipment failure and potential injuries, which can set your project back weeks.
There are many reputable paving contractors who can deliver quality products and services to meet all your pavement needs. Partner with someone with experience who guarantees their work and the products they use. If you're looking for a trusted paving contractor, contact APS Chipsealing & Paving today.