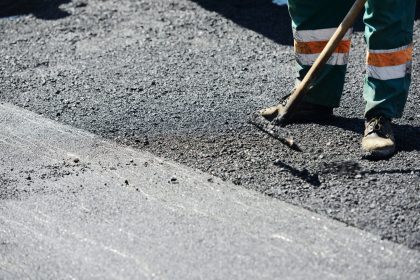 Asphalt contractors are always hiring. If you are looking for a great career with plenty of room for growth, you should consider reaching out to asphalt contractors in your area. Check out these five reasons why you should consider a career working with asphalt contractors.
1. Job Security
There are millions of miles of asphalt roads in the United States. There are tons of asphalt used every year for driveways and parking lots. Homeowners, business owners, and municipalities, always need asphalt paving. According to Houzz, an asphalt driveway can increase home values by 10%, which drives the desire for asphalt driveways. If you choose a career in asphalt, you'll always have job security.
2. Lots of Room To Grow
Asphalt paving is done by teams of hardworking professionals. You may start out lower on the totem pole, but before you know it, you'll be at the top of the ladder with your own team. There's a lot of room for growth in the asphalt industry for anyone that is willing to work hard and learn the trade.
3. Satisfying Work
In some professions, it takes a while to see the fruits of your labor, but not in the asphalt industry. You can see your project completed in days and enjoy a real sense of satisfaction from a well-done job. Working in asphalt allows you to be rewarded for your hard work by seeing the product completed in real-time.
4. Get Outdoors
One of the best aspects of working is asphalt is that it gets you outside. When you choose to work in the asphalt industry, you won't be stuck inside all day. If you love being outdoors in a fast-paced environment, the asphalt industry may be your perfect career move. You get to work in different locations and enjoy the natural elements.
5. Learn Your Community
Asphalt contractors get to know their neighbors and their communities. Working in different locations around your community will connect you to the community. Your neighbors will become familiar faces because you have provided their needed services.
There are many benefits of working in the asphalt industry. Learn more about job opportunities in the asphalt industry by calling our team at APS Chipsealing & Paving today!