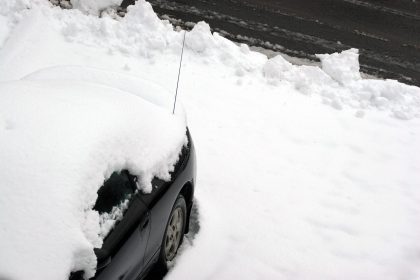 Are you considering updating your driveway in the near future? The best time to do asphalt repairs and have your driveway paved is before winter. There are several reasons why paving your driveway and making asphalt repairs now is the best move. Learn why getting the project done before winter is important.
Winter Makes Driveway Problems Worse
If your driveway is cracked, the problem is about to get much worse over the winter. Getting asphalt repairs or having your driveway paved before winter sets in will ensure that your driveway is ready to stand up to the elements.
Winter driving is already hazardous. You don't need to come home to more hazards in your driveway. As temperatures start to dip and the freezing and thawing cycle begins, cracks will worsen. Before you know it, you may have to drive over canyons in your driveway. Cracks and potholes can cause damage to your vehicles and pose a physical injury risk.
Snow and Ice Will Melt Quicker on a New Surface
Old driveways fade from the sun, which lightens the driveway's color. New asphalt repairs and installations have a deep, dark black color. The darker the color, the more heat is absorbed by the sun. This can mean that ice and snow will melt quicker because the surface temperature of your driveway heats up faster.
Driveways Can Pose Safety Risks
Potholes and other dangers in your driveway can get covered by snow. It can be hazardous to walk on a driveway that has dangerous holes and cracks covered by snow. Anyone walking on your driveway risks a slip and fall injury because the potholes and cracks are not visible. This can leave you liable for any personal injuries that are sustained on your property.
Acting now to get asphalt repairs and pave your driveway will help ensure that you have a worry-free winter. Plus, according to the Realtors Association, a new driveway can add about 10% to your property's value. It's a win-win situation. You get the safe driveway that you want, and you can add value to your home. Act now before the temperatures drop and your driveway becomes a problem. Call APS Chip Sealing & Asphalt Paving today for a free estimate.