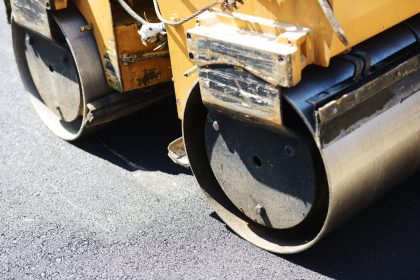 If you have an asphalt driveway or parking lot, you must have asphalt sealcoating. According to LiveAbout, it's recommended that asphalt sealcoating is applied every two to three years, depending on the amount of use. Here's what you need to know about the asphalt sealcoating process and why it's important.
What Is Sealcoating for Asphalt?
The most basic definition of sealcoating is that it's a protective layer for your asphalt surface. It helps to extend the life of your asphalt surface by protecting it from the elements like rain, ice, and snow. While asphalt is a highly durable material, it can show signs of wear and tear over time.
When your asphalt surface loses its waterproofing protection, it's easy to see because the surface turns from a dark black to a light gray. Sealcoating restores the asphalt to its original state.
Prep Steps
Before a technician can apply sealcoating to your asphalt, it must be thoroughly cleaned, and any cracks in the surface must be addressed. Potholes can be filled during prep to ensure a completely smooth surface. Oil and other stains are also addressed during the prep process. The technician assures that the surface is free of debris and ready to accept the sealcoating.
Once all the prep work is done, the surface is ready for sealcoating. It's important that a skilled team of professionals apply the sealcoating to ensure the process is done right.
Application Process
Next, the asphalt technician blends the sealcoating, mixing several different agents together to create a durable sealcoat finish. This includes polymer and various other ingredients.
The technician will apply the sealcoating using a long-handled brush and other tools. They cover every surface area by hand to ensure that the sealcoating covers the entirety of the surface.
Once the sealcoating is applied, it takes some time to cure fully. It's best to wait 48 hours before driving vehicles over the surface to prevent marring. After the sealcoat has dried, you'll be left with a fully restored driveway or parking area ready to withstand daily wear and tear.
If your driveway or parking lot needs some attention, asphalt sealcoating can restore it to good-as-new condition. Call APS Chipsealing and Paving today to get a free estimate and learn more about all the value sealcoating can deliver.