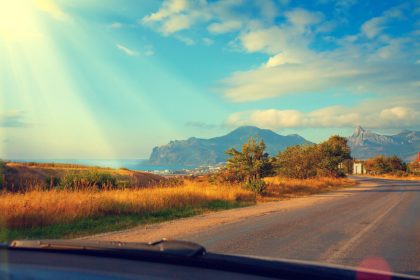 The average individual uses roads every day as transportation from one destination to another. They play a crucial role in socio-economic activity by ensuring easy mobility for goods, services, and people. But despite the ubiquitous use of roads, very few people notice the difference in types.
Paved vs. Unpaved Roads
Although different road types exist, roads are majorly subdivided into two types: paved and unpaved roads. Unpaved roads are not covered with paving material such as concrete, asphalt, or bitumen. Most unpaved roads are dirt and gravel roads. They do not require maintenance or provide the high-speed mobility and durability associated with paved roads.
Paved roads are often constructed by paving contractors and engineers. Paving contractors overlay durable surface materials like concrete, asphalt, bitumen, and cobblestones over the raw, unpaved surface of a road to create a hard, impervious surface that sustains swift vehicular mobility and foot traffic. Unlike unpaved roads, they require regular maintenance and minor repairs.
Most roads in the US are paved roads because of the widespread acknowledgment of their superiority over unpaved roads. The National Asphalt Pavement Association (NAPA) estimates 2.7 million miles of paved roads in the United States. That's more than 75% of the country's total road mileage of four million miles.
Safety
Paved roads provide smooth surfaces for driving. Paved roads give the optimum tire contact and ensure driving safety with extra traction, unlike unpaved roads, which wear out tires and other mechanical parts. Paved asphalt roads also prevent road accidents by lessening splash and spraying on tires during rainy conditions.
Environmentally Friendly
Both concrete and asphalt paved roads offer environmental benefits. Concrete pavement does not produce any environmental pollution, and car fuel efficiency is greatly improved during commutes on concrete, leading to reduced emissions. Asphalt paved roads are mainly constructed from recycled petroleum materials. Asphalt can also be recycled into roof shingles.
Durability
The durability of concrete paved roads makes them better suited to high truck volume because they can withstand weight and extreme pressure better. Since it is less prone to dips and rutting, it is a popular choice for motorway construction. Asphalt is also durable and adaptable and can readily accept faults on its basal surface.
Interested in getting your in-house roads paved? Contact paving contractors today and get started on the process immediately!