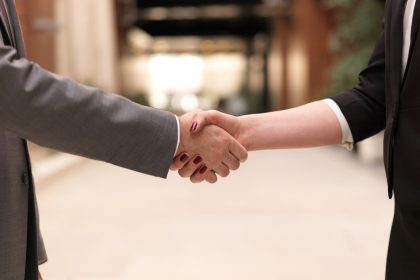 Pavement is a necessity for your residential or commercial property. The last thing you want for safety and aesthetic reasons are potholes or unsightly cracks that people could trip over. If you're noticing issues in your pavement, it may be time to hire an asphalt paving contractor. To find the right person for the job, here are some questions you should ask them.
1. Do You Have References?
It's always a good idea to ask your asphalt paving contractor if they have professional references. Being able to speak directly with other clients gives you a good idea of the level of professionalism the contractor has. You could find out if they did their paving work on time and to specification. Find out if they showed up when they were supposed to. After all, you don't want to be stuck waiting around for them. If they hesitate to give you at least a few references, that might be a red flag that they either don't have the experience they say they do, or they had a bad relationship with other clients.
2. Do You Have Proof of Insurance?
Why should an asphalt paving contractor have insurance? Insurance is a must for any professional contractor. Even the most experienced professional can have an accident or get sick. Pavement professionals often work in driveways, roads, or in parking lots. So they have to constantly deal with maneuvering themselves around drivers. If the contractor gets hurt on a job, their insurance will ensure that they're covered with medical care. As a result, you won't be held liable.
3. Do You Do Other Related Services?
It can't hurt to ask if your asphalt paving professional does other related services. For example, do they also do seal coating to protect the pavement? How about chipsealing? Ask if they could come back to make repairs and do ongoing maintenance on your pavement, such as if cracks or potholes pop up.
The amount of miles traveled in the U.S. has increased by over 400% in 40 years, according to the Washington Asphalt Pavement Association. With so many miles on our roads and driveways, which means pavement has taken a beating. Whether you're managing a municipal road, have a parking lot to maintain for your business, or want your driveway and walkway to look presentable, you need pavement upkeep. To learn more about our services, contact APS Chipsealing & Paving today.