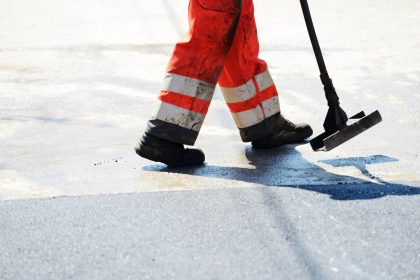 It's critical to make the right choice for your driving and walking protection. Chipseal paving is one of the best investments you can make. Chipseal paving consists of a layer of asphalt and crushed stone or gravel, and it was invented by engineer John McAdam in the early 1800s, according to ThoughtCo. People love this type of pavement because of its cost-effectiveness, natural rustic look, and great traction. Here are some reasons you need chipseal paving.
1. Fix Damage in Low-Traffic Spots
Do you have a space on your property that doesn't have a lot of traffic but needs updating? Maybe there's an area that's great for show, but you don't drive on it, and there aren't too many people walking on it throughout the day. If so, chipseal paving may be a great option to replace the top layer.
2. Enhance Curb Appeal
Curb appeal matters for any property owner. If your pavement is showing signs of wear and tear, it can make your property look worn down. That could be a big problem when it comes time for appraisers to assess your residential value, especially if you're trying to sell your property. Chipseal paving is a simple way to make your property look more polished.
3. Manage Budget Concerns
You need to make some paving updates, but you're having some budgetary constraints. Chipseal paving is one of the more economical choices to make. If the structure of your property doesn't need concrete or full asphalt paving, then chipseal paving can do the job while saving you money.
4. Update Existing Pavement
Do you want to expand the lifespan of your existing pavement? If so, chipseal paving is a great way to achieve that goal. Making this adjustment can prevent you from having to install completely new pavement for a while. As a result, you can save time, as you won't have to wait as long for the pavement to finish curing.
As you can see, chipseal paving is a viable alternative to concrete or asphalt. With proper maintenance or care, our professionals find that this type of paving can last for up to 10 years. Make sure you find a reputable contractor who can assist you with this type of pavement update. Get started by contacting our team at APS Chipsealing & Paving to learn more about our paving services.