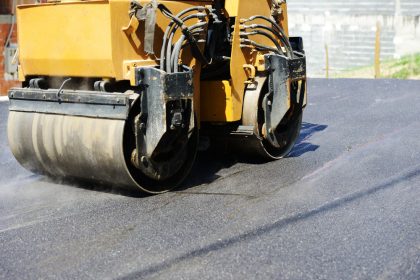 Asphalt is a black, sticky substance that has been used for thousands of years in construction and transportation. Asphalt paving, or the general concept of paving, is much older than it seems. Here is a comprehensive history lesson to see how far asphalt has come since its origins.
Origin
According to the Asphalt Paving Association of New Mexico, it was first used for roads in 625 B.C. in Babylon. The Babylonians created a system of asphalt roads that connected different parts of the city. The roads were made by mixing asphalt with gravel and sand, creating a durable and smooth surface for wheeled vehicles to travel on. The substance was also used in construction for waterproofing structures. It was also used in medicine for its healing properties and as a food preservative.
Early Development
In ancient Greece, asphalt was used for waterproofing roofs and building walls. The Greeks also used it for embalming the dead. Asphalt paving was also used in ancient Rome, where it was used to make roads, construct buildings, and waterproof aqueducts. During the Middle Ages, asphalt was used in Europe for waterproofing roofs and building walls. It was also used as a binding agent for bricks and stones. In the 16th century, asphalt was used in Venice to pave streets. Soon after, its use spread throughout Europe.
18th and 19th century
In the 18th and 19th centuries, asphalt became an essential material in the construction of roads and highways. The first modern asphalt road was built in Paris in 1852, and by the early 1900s, asphalt had become the preferred material for road construction in the United States.
20th Century
The use of asphalt continued to grow throughout the 20th century. In the early part of the century, asphalt paving was used in the construction of airports and later, in the construction of the interstate highway system. Asphalt was also used in the construction of buildings, including the famous Flatiron Building in New York City.
Modern Day
Today, we can trace the use of asphalt back to ancient civilizations all the way to its modern uses. It is one of the most commonly used materials in construction. It has been and is still used to pave roads, construct buildings, and waterproof structures. Asphalt is also still used in the production of roofing materials, as well as in the manufacturing of adhesives and sealants. The discovery and use of asphalt literally paved the way for modern infrastructure, like highways, buildings, and airports. The history of asphalt is a testament to its durability and versatility.
If you are looking for asphalt paving services for your modern-day business or residential property, you're in luck. Contact APS Chipseaing and Paving today for more information about what services we can offer you.