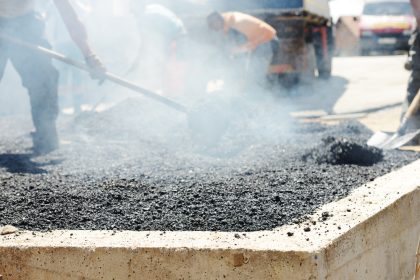 Chipsealing is a popular pavement technique that you might want to consider for your property. Professional chipsealing companies can offer numerous benefits for both residential driveways and commercial parking lots. Let's take a closer look at why chipsealing is such a great investment.
Chipsealing 101
First, let's take a look at exactly what chipsealing is. Chipsealing is a special coating that is applied to your pavement. When applied properly, it doesn't peel off and is durable against harsh weather conditions. The chipsealing process involves two components. The first is the asphalt layer, and the second is the concrete sealant. Below are five of the biggest benefits of this paving method.
Less Skidding
Many people prefer chipsealing because it provides skid resistance. This can have a big impact on the safety of your pavement. Chipsealing will reduce how much a vehicle will slide on a wet surface. If safety on your driveway or parking lot is a priority, you'll want to consider working with chipsealing companies in your area.
Less Resurfacing Required
When done properly, chipsealing can also reduce the resurfacing that may be required for your pavement in the future. This method will fill small cracks effectively, which can reduce your maintenance expenses in the long term.
Reduces Sound
Traffic can create a lot of noise, but chipsealing can help to reduce this noise. This will make it easier for homeowners to enjoy peace and quiet and business employees to concentrate at work. If you're concerned about volume levels on your property, you should definitely consider looking into chipsealing.
Prevents Water Penetration
Water can be extremely damaging to pavement. Thankfully, chipsealing companies can help you reduce the risk of water penetration. A chipsealed surface will produce better water drainage, which in turn reduces potholes and cracks in the long run.
Affordable
Another benefit of chipsealing is that it's an affordable pavement option. Because this method reduces the risks of water penetration and damage and increases the durability of the pavement, you know that you're making a smart investment when you work with chipsealing companies. According to the U.S. Department of Transportation, a chipseal is estimated to be about one-fourth to one-fifth the cost of traditional asphalt overlay, and you can expect your pavement lifespan to be extended by about five to seven years.
If you're interested in chipsealing services, contact APS Chipsealing & Paving today. We will be happy to help you with all of your pavement needs.