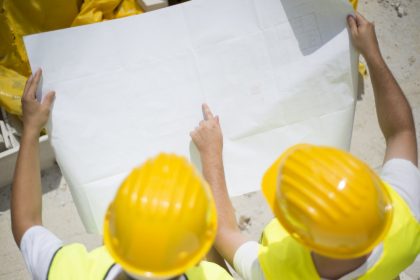 There's nothing like the feel of a paved road beneath your tires. But you may not be one of the lucky ones whose roadway is already paved. According to the Federal Highway Administration, around 35% of all roads are not paved. Driving on such roads can make for a bumpy ride!
But smooth driving is possible – you just need to find a paving contractor to do the job. Whether you're looking to pave a new driveway or give your old one an overhaul, you'll need a qualified, reputable paving contractor you can trust. With so many options out there, it can be hard to know where to start. But don't worry, we've got you covered. Here are our top tips for finding the best paving contractor for your needs.
1. Get Referrals
Talk to friends, family, and neighbors who have had paving work done recently and see who they recommend. They'll be able to give you a good idea of who to hire and who to avoid. You can also check online review sites to see what others are saying about local paving contractors. This will help you gauge a contractor's reputation and reliability.
2. Ask for References
A good paving contractor should be able to provide you with a list of satisfied clients. Find out if the contractor was on time, within budget, and if the final product met the expectations. It's also helpful to find out if the customer would recommend the contractor to others. This will give you an idea of a contractor's workmanship and customer service skills.
3. Ask for Quotes
Once you have a few paving contractors in mind, get quotes from each one. When getting multiple quotes from paving contractors, be sure to compare apples to apples. That is, make sure that each contractor is quoting you on the same scope of work. This way, you can be sure that you're getting a fair price comparison.
4. Check Licenses and Insurance
Any reputable paving contractor will be properly licensed and insured. This protects you as the homeowner in case something goes wrong during the paving project. Ask to see proof of both before hiring a contractor. If a contractor is unwilling or unable to provide this information, it's best to move on to another option.
Following these tips will help you narrow down your options and find the right paving contractor who will do a great job on your paving project. Soon, you'll be reaping the benefits of a fresh, new blacktop. Just remember, a little research will go a long way. If you're looking for paving contractors you can trust, contact APS Chipsealing and Paving today!