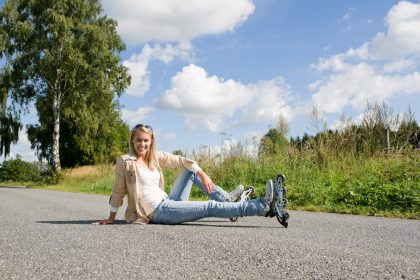 According to the WAPA, even though just five percent of paved roads in the United States are rigid pavements, it is almost inevitable that asphalt is one of the solutions most explored for a new driveway or a replacement. How do you know when to carry out asphalt repairs? Here are a few common signs to look out for.
1. Cracks
Asphalt repairs are necessary if you notice cracks in the pavement resembling an alligator's skin. Even though the cracks might be superficial, complete depth restoration is essential to repair the damage. Some cracks may not require repairs. However, if you see any that is more than a quarter of an inch wide, it is time to get asphalt repairs done by a trained professional.
2. Warping
When heavy vehicles drive over asphalt, or when the base underneath it is not enough, the asphalt may become buckled or warped. If the warping is only slight, you may only need a touch-up, but if it is significantly out of the ordinary, you may need to replace the asphalt completely.
3. Sinking
The driveway or parking lot may sink because of erosion over a long period, particularly in regions close to buildings. It could signify that the water from your downspouts is discharging too close to the ground's surface.
4. Chemical Stains
The asphalt's binding agents can degrade when exposed to different kinds of fluids and chemicals, including those used in vehicles. Asphalt driveway repair is necessary if you notice a fluid spill or a stain caused by these chemicals.
5. Fading
When you look at the surface of your driveway or parking lot and see that it is starting to lose its luster, asphalt repairs may be in order. The sun's ultraviolet (UV) rays are primarily to blame for the discoloration of the asphalt. Sealcoating may be able to provide a temporary solution, but in the long run, complete resurfacing is going to be the best option.
6. Problems with the Drainage
If moisture sits on the asphalt for an extended time, it can penetrate between the surfaces and disrupt the binding agents. Taking care of this problem lowers the likelihood that you may have damage of various kinds, such as cracks and potholes.
If constructed correctly, an asphalt driveway is a great option for homeowners. If you're looking for asphalt repairs you can trust, contact APS Chipsealing and Paving today.