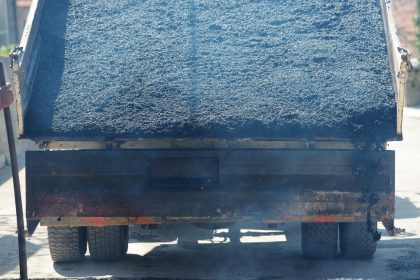 If you're looking to add a driveway or parking lot to your home or business, asphalt is the popular choice. According to the National Asphalt Pavement Association, more than 94% of the 2.6 million miles of road in the U.S. are paved with asphalt. If you're not sure if asphalt is right for your project, here are five common myths you might have heard and why they're not true.
1. Asphalt Isn't Durable
You want your road, driveway, or parking lot to stand the test of time, and that's exactly what you get with asphalt. You can make asphalt last even longer with regular seal coating, which helps protect it from the weather.
2. Asphalt Is Bad for the Environment
You might think asphalt has a large carbon footprint because of the way it looks and smells, but that couldn't be further from the truth. Almost every bit of asphalt that's used to pave roads can be recycled and used again, which makes it one of the most eco-friendly materials.
3. Asphalt Is Hard to Maintain
As long as you're not abusing your asphalt driveway or parking lot, you shouldn't have to worry too much about maintenance. You can have your asphalt paving company apply seal coating every two years or so to make maintenance even easier.
4. Asphalt Is Expensive
Because asphalt is recyclable and used in tons of projects, it's one of the most affordable materials if you're looking to pave a road or driveway. You can count on saving a nice chunk of change if you opt for asphalt over concrete, and it doesn't take as long to install.
5. You Can DIY Asphalt Paving
Installing asphalt might seem fairly simple, but it's really not. Not only do you need the right equipment to lay asphalt, but you also need to have several people who know what they're doing. DIYing your asphalt driveway or parking lot will lead to a lumpy mess that you'll probably want to rip out and pave again.
Driveways and parking lots can add a lot to your home or business, and asphalt is a simple paving option. You can save time and money with asphalt, and it's easy to maintain. If you have an asphalt paving project you need help with, give APS Chipsealing & Paving a call today.