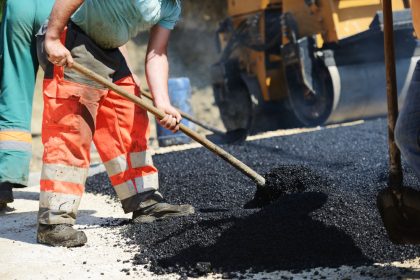 When it comes to the installation of the most enduring parking spaces and driveways for various property owners across the United States, asphalt contractors play a significant role. Yet, despite how much people rely on asphalt driveways, parking lots, and roadways, many are unaware of these three facts.
Asphalt Is Eco-Friendly
Asphalt paving is recyclable, making it ideal for ecologically minded home or business owners. If asphalt contractors have to remove or replace it to fix a business property, they try to save as much of the original material as possible and blend it with the new aggregate.
Asphalt is a fantastic way to recycle plastic that would otherwise be detrimental to the environment. Plastic can be used as a binding agent when blended into the asphalt. Given that asphalt occurs naturally in some regions of the world, it's already an environmentally-sound material. But, thanks to its recyclable component, businesses may further reduce their carbon emissions. Additionally, it lessens the need for the costly production of brand-new asphalt.
Asphalt Is Very Popular
For a good reason, asphalt is one of the most often utilized building materials for roads in the United States. Globally, asphalt contractors use it to build roads, parking lots, runways, and driveways. As a result of the contractors' reliance on its toughness and longevity, it's also utilized to repair those areas after being frequently used. According to Mr. Pavement, over 90% of the 2.3 million miles of paved roads in the United States are asphalt-paved. Additionally, asphalt paving is a versatile material that makes building easier. This makes it preferable for use in a range of applications in commercial and residential sectors. For example, porous asphalt is being used more frequently in low-impact stormwater management locations because it absorbs floodwaters better.
It Diminishes Noise Pollution and Fuel Efficiency
Most contractors prefer asphalt to concrete because it results in a generally smoother, quieter ride. It's the ideal material for both highway engineers and drivers because studies have shown that the smoother the pavement, the better fuel consumption vehicles will achieve.
Asphalt paving is affordable and sustainable, but has also been around for ages. Being knowledgeable about it is a good starting point. Contact us today about the most efficient paving services.