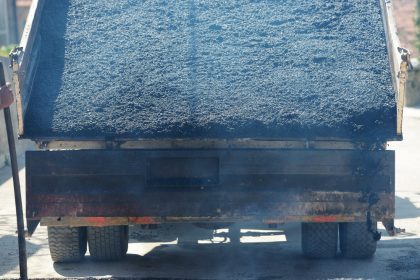 Asphalt is one of the most popular paving materials throughout the nation. According to the National Asphalt Pavement Association, 2.6 million miles of paved roads exist nationwide, and over 94% of them are paved with asphalt. Why is asphalt such a great material, though? Let's find out.
Budget-Friendly
Asphalt is a more budget-friendly choice compared to other materials. The material itself is often cheaper than others, like concrete. The fast construction process also instantly reduces labor costs for asphalt paving professionals. This material requires less specialized equipment, further reducing the overall price.
Amazing Durability
When it comes to durability, there are only a few materials that can stand beside asphalt. This material is known for handling heavy weight, making it the ideal choice for roads with heavy traffic. It's also flexible enough that it's durable in various weather conditions. Asphalt can quickly expand and contract with temperatures and is less likely to crack.
Fast Process
Materials like concrete often take longer to cure than asphalt. Asphalt is renowned for its fast construction process. It can cure in a matter of days, depending on the temperature. Less equipment is necessary to lay asphalt, speeding up the entire process. As a result, asphalt paving professionals can quickly build a road or parking lot.
Low Maintenance
Asphalt is a very low-maintenance material. It is unlikely to warp or buckle under pressure. Asphalt roads and parking lots can easily be cleaned with power washing if necessary. Typically, streets are cleaned when it rains. The only regular maintenance asphalt requires is sealing every few years to maintain its weather resistance. Small cracks and potholes will only need to be repaired as they happen.
Eco-Friendly
Asphalt is very environmentally friendly because it is recyclable. When old asphalt is torn off roads or parking lots, asphalt paving professionals can use it in new asphalt mixtures. This helps reduce the waste that makes its way into landfills. Recycling asphalt also reduces the need to source new raw materials.
Ideal Color
Asphalt is the perfect color for parking lots and roads. The black color absorbs heat from the sunlight, helping melt snow and ice quickly to ensure vehicles and pedestrians alike can travel safely. This also reduces the amount of salt companies have to use. When designing a parking lot, the black asphalt and orange parking lot signals create the perfect contrast, making it easy to see directions painted on the pavement.
Are you ready to start enjoying all the benefits of asphalt? You can rely on the asphalt paving professionals at APS Chip Sealing & Asphalt Paving. Contact us today to get started with our services!