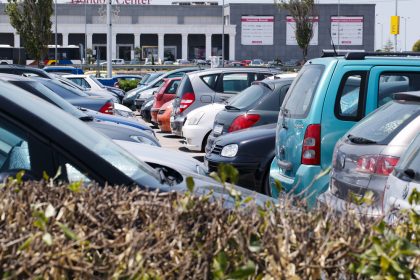 When you own a business, you must care for your property beyond your building structure. The curb appeal of your exterior plays a role in how many new people may come in and what impression they may have of your brand. That's why sealcoating parking lots is a must for any serious business owner. Read on to see why this upkeep is so essential.
Safety
When people drive onto your property, you want to make sure they're safe. Having a well-paved parking lot ensures there are no potholes or other surface issues that can make driving difficult. Don't forget, people also have to walk in the parking lot, and you don't want them to trip and fall or hurt themselves.
Reduce Liability
Sealcoating parking lots helps prevent the potential liability that could come from someone hurting themselves if they fall on the ground or swerve into another car thanks to surface issues. As a result, you'll save your business money and time by avoiding legal problems.
Aesthetics
As mentioned, your parking lot aids in your commercial curb appeal. It's one of the first things people see when they approach your business, and you want that first impression to matter. Imagine the sight of a beautiful and flat pavement sparkling in the sun as opposed to a cracked surface with weeds growing out of it. An asphalt parking lot can last 20 to 30 years with proper maintenance, according to Wealth Management, so you can enjoy these aesthetic benefits for a long time.
Company Image
Company image goes beyond having a good product. People look at how well you present yourself. Is your building clean and attractive? How do you advertise your branding? Do you take good care of your signage? Several things factor into what people think of when they think of your company, and the state of your parking lot is one of the most important items to consider to maintain a good reputation.
Remember, a parking lot isn't just a place to park cars; it's one of the first things that people see when they approach your business. Maintaining its safety and aesthetics is vital to anyone driving or walking around the area. That's why sealcoating parking lots should always be a top priority. If you're ready to enjoy the benefits of a well-maintained parking lot, contact APS Chipsealing & Paving today.